Big bug alert for all the iPhone User, biggest in iPhone history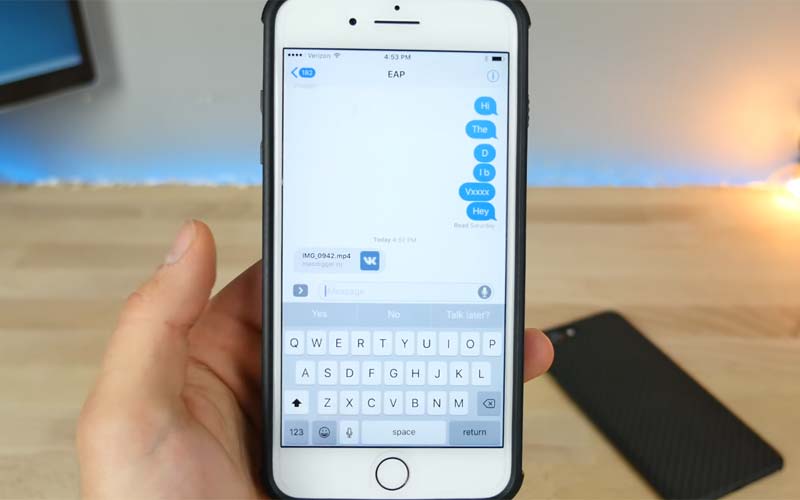 Apple iPhone bug: A new 5-second video MP4 file can cause your device to freeze and crash abruptly. (Screenshot from EverythingApplePro YouTube)
If you are the Apple Fan believe that your Phone is the most secured device in the mobile industry just like me then you might be wrong.
Apple's iOS software quality is being called into question again this week, following the discovery of a five-second video that will force an iPhone to lock up and freeze. Reddit users discovered the bug yesterday, and all an iPhone user needs to do is click an MP4 file and watch it to experience the problem.
Must Read:
Find it out if your iPhone 6 or iPhone 6S is suffering from "Touch Disease"
In another video on YouTube, the report also points out that in iOS 10.2 beta 3, the iPhone will power off and show the spinning wheel for a really long time.
This is not the first bug facing iOS devices in recent times. In May, last year there was a bug which caused iPhones to crash when a message containing a specific string of text was received. The bug included symbols and Arabic characters and affected iPhones running iOS 8.3.
Check out the video showing the Bug:
The device would restart as soon a user got the message. Apple had later issued a software fix for the problem. Then in March 2016 iPad and iPhone users faced issues with Safari which kept crashing after iOS 9.3 update. Apple has yet to issue a statement on this latest bug affecting iPhones. For now, iPhone users should open any MP4 files or links sent to them via iMessage, especially from unknown numbers.
Must Read:
8 iPhone tips and hacks that will blow your mind
But don't worry, there is a solution for this problem. Apple users just need to hard reset their iPhone. In iPhone 6s and older series, you just long press the home and power button at the same time. In the case of iPhone 7, iPhone 7 Plus just long press the power and volume down button together.