Amazon Echo launched with built-in display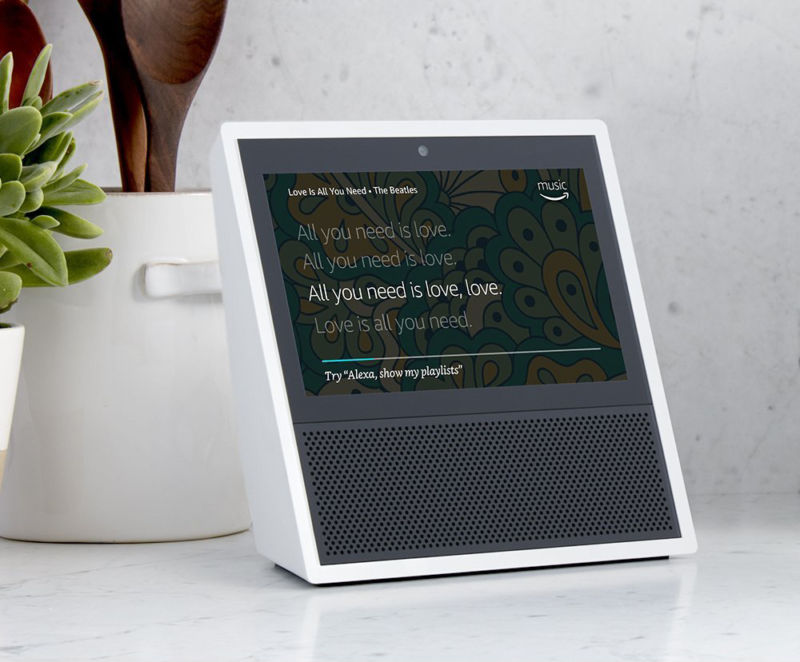 Amazon Echo launched with built-in display
Personal assistance is gaining the market and mindshare of many people around the world and it can be seen with the entry of big companies in this field. Adding to this Amazon has announced the first Echo to feature a built-in display one of 2017's stranger gadgets – just as Microsoft's Echo clone broke cover.
The Harmon Kardon Invoke is a voice-enabled 360 speaker powered by Microsoft's Cortana. The news spoiled the announcement of Amazon's new Echo Show, which loosely resembles an iPad built into a carriage clock.
Amazon Echo Show will be available in white or black and will begin shipping on June 28, though the device is already available for pre-order in the US. The Echo Show is priced at $229.99 (or approx Rs. 14,868)
It comes with a 7-inch touchscreen and a 5-megapixel front-facing camera, allowing users to do a number of tasks, such as attending video and voice calls with other Echo devices. Plus, it can play content from YouTube and other apps. The video calling feature seems proprietary, as users will be able to call anyone with an Echo device or a mobile device with the Alexa app installed.
There is a new feature called 'Drop In' which basically allows users to connect to another Echo Show without the other person having to accept the call. They can choose to answer only via voice. The Echo Show also includes Dolby-powered speakers for music playback for 'crisp vocals and dynamic bass response'.
As we mentioned in starting, Amazon, of course, isn't the only player that wants to rule the segment. Alphabet's Google is equally interested in solidifying its position as its AI-powered speaker, Google Home.
Apple, the world's most valuable tech company, is currently missing from the scene but the company might release its Siri-powered speaker at the annual Worldwide Developers Conference (WWDC) in June, as per certain reports apple employees are using the device at their home. Samsung's Harman Kardon has recently launched a voice-controlled speaker with Microsoft's Cortana virtual assistant.